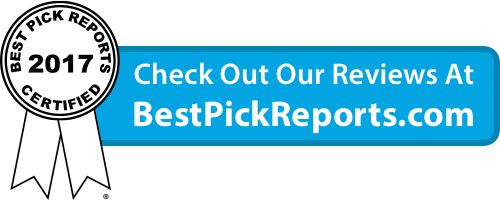 Legacy Plumbing, Inc. has earned the great distinction of being selected as an EBSCO Research 2014 Best Pick for North Texas in the Plumbers category. The independent research company conducts a thorough analysis of home service providers in over forty categories, spanning across nine major metropolitan areas including Atlanta, Birmingham, Boston, Chicago, Dallas, Houston, Maryland/DC, Northern Virginia, and Philadelphia.  The select few who qualify and choose to participate in EBSCO's program are showcased online and in their annual print publications.
The selection process is extremely rigorous to ensure consistent service and quality second to none.  "To be selected as a Best Pick is truly a great honor, said Owner and Co-President Theron Young.  The vetting process was a tough one; they are very serious about their selections. We had to supply quite a few business credentials, provide an extensive customer list so they could conduct their phone survey and Michelle (Co-Owner and President) and I had have a face-to-face interview with the selection committee," said Young.
Inclusion in an EBSCO Research publication is a highly selective and significant accolade for companies. Only those that meet EBSCO Research's strict benchmarks are eligible for Best Pick status. The company has a six step certification process to vet potential home services providers for inclusion in their publications. The process includes, research of the company, grading, review of the home service provider's business credentials, being invited, getting published online/or in print and then constant monitoring.
"During their survey process, they called almost 200 of our customers and each and every review was 100% positive. We're eternally grateful to our loyal customers that we serve here in North Texas," beamed Co-Owner Michelle Young. This level of detail speaks to EBSCO's commitment to ensure only quality companies earn the great privilege to be included in their final selections.
From the EBSCO Website:  EBSCO Research is an independent research firm that currently publishes Home Reports and Best Pick Reports. Only companies that meet EBSCO Research's strict benchmarks are eligible for Best Pick™ status. Companies cannot buy this distinction; instead they must receive almost exclusively positive reviews based on more than 100 customer reviews. In addition to meeting these strict standards of excellence, every company must re-qualify each year. The select few who qualify and choose to participate in the program are then showcased online and in the annual print publications.
Read Legacy Plumbing's review online and learn more about EBSCO Research's selection process at https://www.bestpickreports.com/content/methodology#.Uz2ptvldXpJ.
About Legacy Plumbing, Inc.
As a family owned and operated business, Legacy Plumbing, Inc., is an award winning residential plumbing company that brings over 20 years of experience to its customers in the North Texas community. Winning the Angie's List Super Service award for five consecutive years, a 2013 Finalist for the Frisco Chamber Awards, Small Business of the Year, earning the coveted Frisco Chamber Small Business of the Year Award in 2011 and 2011 Collin County's Emerging Company, and more recently being awarded the Top Pick in 2014 by EBSCO Research and 2013 Readers' Choice winner for best plumbing company in Frisco, Texas, it is evident that Legacy Plumbing delivers outstanding services to meet North Texas homeowners residential plumbing needs. Superior repair and installation services include: water leaks, drains, pipes, sinks, faucets, garbage disposals, showers/bathtubs, toilets, water heaters and sewer services. Learn more about Legacy Plumbing at https://legacyplumbing.net/ and https://www.legacywaterheaters.com.